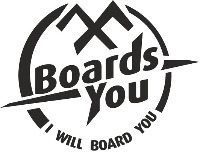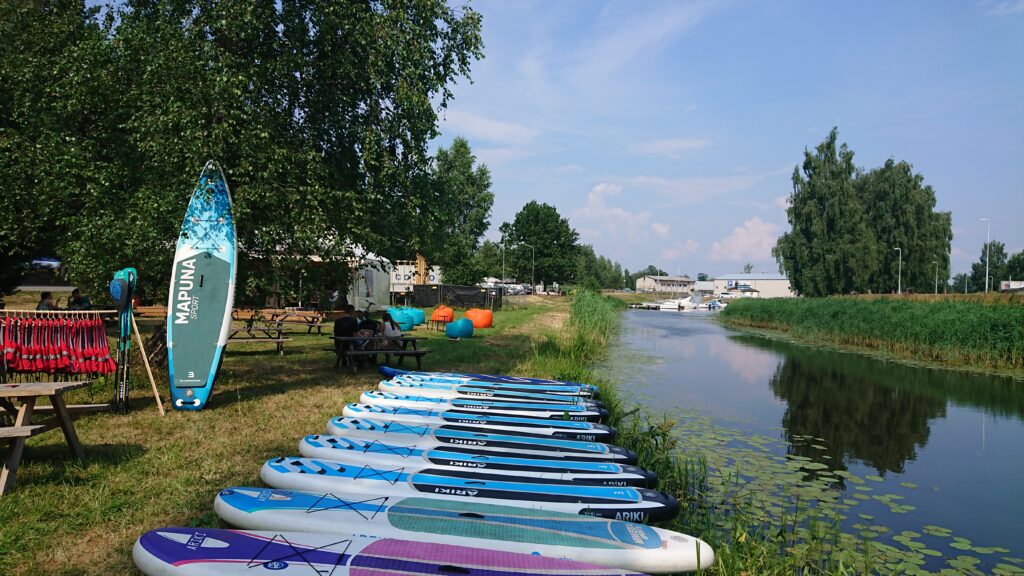 Address: Laivu street 2A, Carnikava, Carnikava parish, Ādaži municipality, LV-2163 
(Can also be found in Google Maps as "Boards You SUP dēļu noma Carnikavā Cafe Maza upe"; link https://goo.gl/maps/HAzKtd1e6kdSiPRU8);
Coordinates: 57.132913, 24.265022;
Working hours: 12.00 – 22.00;
Working period: active season from April to November; remaining time – balance board production;
Contact person: Vents Strautmanis;
Phone: +371 26222212;
E-mail:info@boardsyou.lv;
Webpage: https://boardsyou.lv/;
Social media: Facebook page BoardsYou, Instagram account @boardsyou and YouTube channel Boards You.
Boards You is an environmentally and people friendly company that will happily receive people and explain, demonstrate, suggest the most suitable solutions, because the main goal is to create and maintain positive emotions! Boards You has 8 year experience in standup paddleboarding and over 15 years of experience in organizing variety of rowing-related adventures.
More than 20 SUP boards can be rented on a regular basis. Overall, approximately 60 SUP boards and 15 "SOT kayak" kayaks are available. Rent will be closed during rain or in very windy conditions.
Price of rent for one SUP board:
Duration of rent
Workday prices*,
EUR
Weekend and holiday prices**,
EUR
up to 1 hour
5,00
7,00
up to 2 hours
10,00
13,00
up to 4 hours
15,00
19,00
until the evening of the same day
20,00
25,00
until the morning of next day
25,00
30,00
* Workdays are usually Monday, Tuesday, Wednesday, Thursday and Friday. Sometimes workdays are moved to Saturdays if such workdays are between weekend and a national holiday.
** Weekend and holidays usually Saturdays and Sundays and national holidays. List of Latvia's national holidays can be found here: https://www.latvia.eu/history/national-holidays
Services are also available to families with kids without minimum age restrictions, as well as to people with disabilities. People with vision impairment should come with an assistant (equipment is suitable for 2 people on a single SUP board).

BoardsYou also offers additional services, such as:
• boat trips,
• SUP board adventures,
• corporate events,
• team building events for private individuals and legal entities.