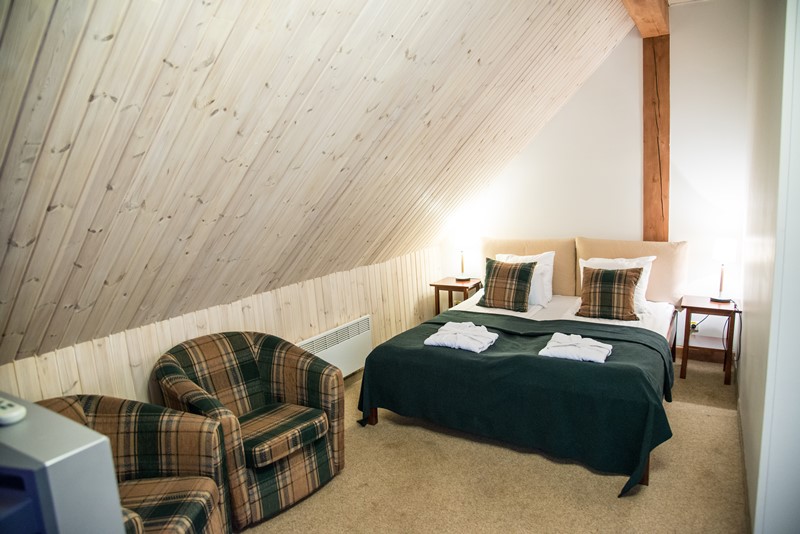 PORTO RESORT has a wonderful restaurant and a summer terrace overlooking a lake, cosy hotel rooms, SPA procedures, 14 well-equipped cottages, a beach with picnic and camp sites, as well as exciting water activities. The surrounding territory is suitable for organising various sporting activities and entertainment events. During the summer period, the hotel territory offers vast opportunities for campers and setting up tents. It is a perfect place for relaxing together with the family and friends, for organising a festive event, as well as for business meetings and seminars.

Lake Lilaste, Maritime (Piejūras) Nature Park and the beach of the Gulf of Riga offer an added value to your relaxation at the hotel Porto Resort. There are two bathing grounds on the lake shore, two volleyball pitches, a streetball court, picnic grounds, fishing areas, a big meadow for organising sport games and active recreation.

We offer lavish breakfast for all hotel guests at the restaurant or on the terrace with a view of the lake.