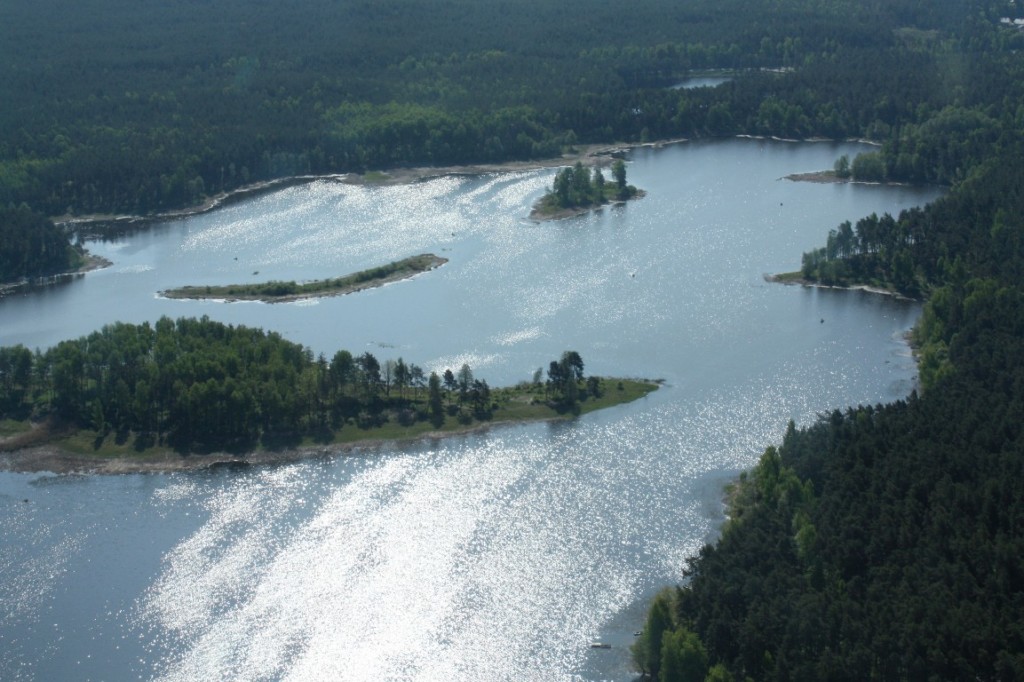 It is called Carnikavas five island owner and it is popular for locals and travelers. The third largest lake in the Municipality is Dzirnezers – in Carnikava Municipality region and it stands across the river Gauja, whre it has connection trough the lake Dzirnupe.
It is shaped like a three interconnected lakes with four islands. The southern part of the lake is also called Small Dzirnezers. The total area of ​​the lake is 1.73 km2, average depth is 1.9 meters and the maximum depth – 5 meters. The lake has four islands and one side of the island. In the lake is high numbers of fish species such as tench, bream, roach, perch, pike, carp etc. Lake environment is created conditions for the nesting sites like ducks, gulls, grebes , etc. . It is close to several holiday home areas and companies that provide recreational opportunities. 
Historical details of Dzirnezers is related to its water and historical events. Years ago the region of Carnikava  was mostly connected with fishing. Fisheries in lake Dzirnezers were called as follows – Beam catch (Baznīckakts) etc. Even the islands in lake has their own names like: the chiefs island, Russian island, silver island, green hill island and long island. Legend is connected with one of the lakes islands which was known as K.Ulmaņa island and the Island of Love. Name of the island is connected to the year 1935, when the President Ulmanis has visited island. They visited many places in municipality, including lake Dzirnezers to which they went on a boat thought river Dzirnupīte. 
Next to lake Dzirnezers is nice place for relaxation and fishing, as well as recreational possibilities. It is close to several villages. Weither you look for leisure or active water holiday, this lake can be used. Beside the lake stands campsites, small summer recreation centers, swimming opportunities and opportunities to go on horseback.