Leisure boat "Sarnikau"
Leisure boat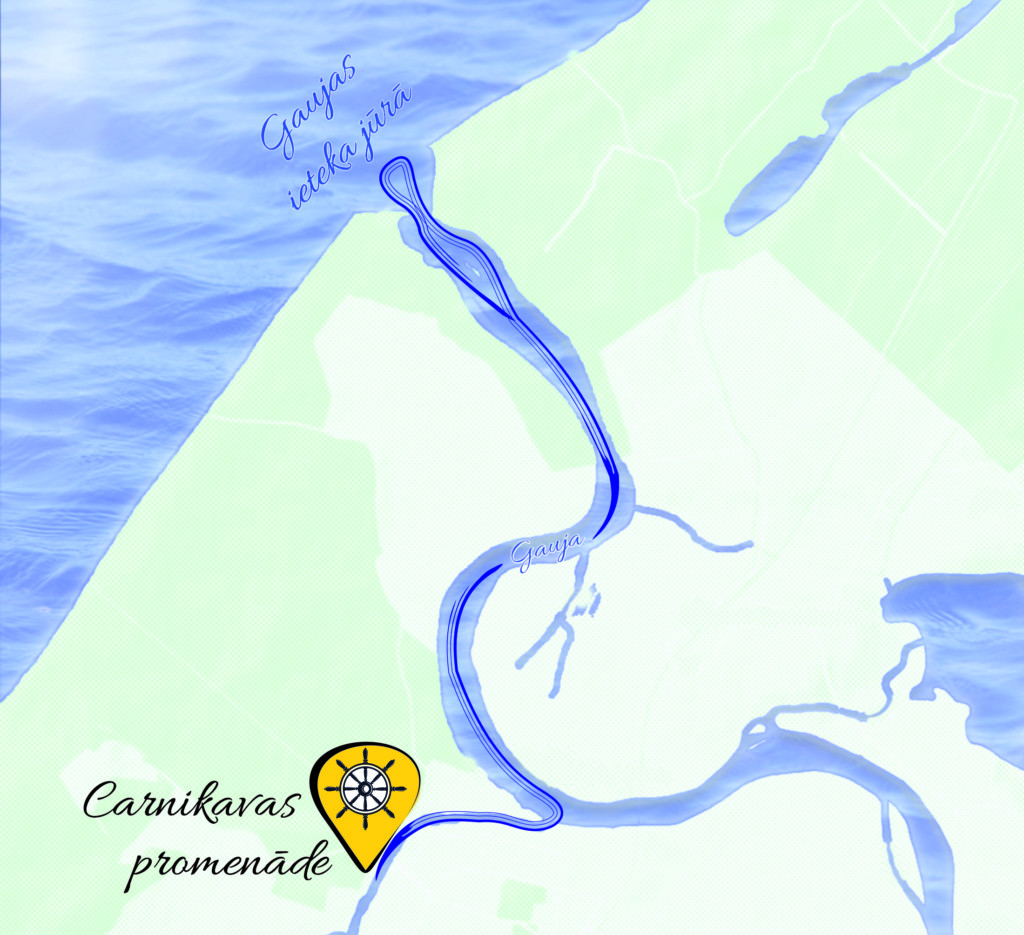 Offers leisure and tourist trips by boat, on the route: Laivu Street (Carnikava) through Vecgauja, Gauja and up to the mouth of Gauja in the sea and back, with the additional possibility of disembarking both at the mouth of the sea and at the regional research center of Carnikava.

The boat is also available for organized school and tourist groups, cooperative events, various
celebrations and weddings.
20 passengers and the captain can be on the boat at the same time. Boat trips take place on both weekdays and weekends according to the regular schedule.
A boat trip is a great opportunity to supplement your visit to Carnikava with a scenic leisure trip to Vecgauja and Gauja, viewing the magnificent natural landscapes in this area, as well as the opportunity to get from the pier on Laivu Street to the seashore.
We are not dependent on the weather. The boat has a roof, transformable walls, as well as heating.
It is also possible to organize cooperative events and various celebrations on board the boat. Unique entertainment for wedding guests or an original place to hold a wedding ceremony.
Accessible to people with special needs.